About Us
We're not JUST ANY OLD BUILDER.
We're C2CPRO-powered construction managers.
Our expert CEO and head construction manager Marcel has been building on the Sunshine Coast for over 25 years and takes pride in every project he delivers, no matter how great or small.
Early on in my career, I saw the need for transparency between builders and clients. In the past, the best price usually wins the job leaving no options for the clients to develop new ideas, more often than not ending in disputes between the client and builder. Using the Concept to Completion system of construction management I have been able to turn things around by creating a win-win for both client and builder. Proven time and again, I would never go back to the old way of building. Marcel
C2CPRO
is a ground-breaking new digital platform that helps construction managers closely collaborate and communicate with their customers – every step of the way.
C2CPRO construction managers provide a level of transparency, savings and security that offers a vast improvement over the old way of building.
This is a better way of building for you, for us, and for the trades and suppliers.
The Old Way of Building is Problematic
We've all heard the horror stories:
The builder doesn't quote clearly, and you're left with budget blow-outs for extras you have no control over.
The builder fails to pay his trades or suppliers on time, so they show up late or not at all, causing stalled works.
The builder goes broke and you are left chasing your cash through insurance.
Because of the risks, bodies like the QBCC put heavy restrictions on builders, making it hard for them to do business and keep up with demands.
The building industry experiences more stress than any other industry, and that stress trickles down to customers – YOU.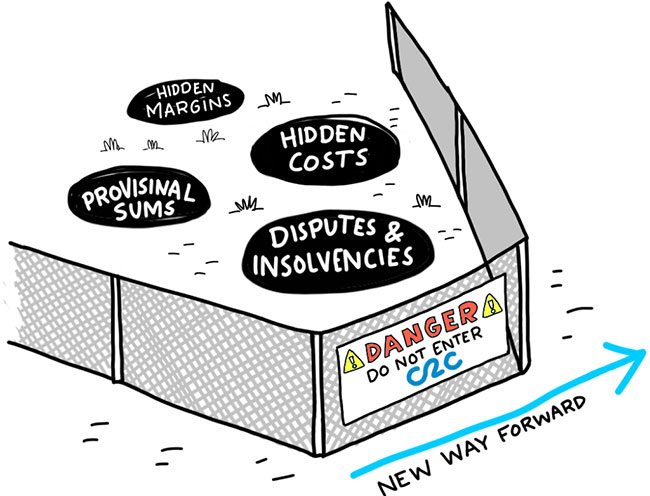 THIS IS THE NEW WAY TO BUILD WITH C2CPRO
At the start of a project, the XPLORER tool allows you to get a clear understanding of what your wish-list and budget can get you. You're given an accurate quote for your build in less than an hour. This system means you know exactly what you can afford before you spend a cent on plans. Once we've nailed your trial budget and locked in your wishlist, there are just six more steps as part of this patented system that will take you from Concept to Completion with C2CPRO.
Design Development
EVERYONE IS IN COLLABORATION
When it's time to engage a draftsperson or architect, C2CPRO allows a collaboration between us, you, your designer and your trades and suppliers. This collaboration gives you greater design and cost efficiency.
Shopping List Program
YOU SAVE 20%+ AND GAIN MORE CONTROL
Using the SHOPPING LIST tool, you then shop the live Trade and Supplier's Database for your preferred fixtures and fittings, empowering you with choice. Shopping directly with suppliers like this means you're not dependent on your builder as the middleman, and you bypass their 20%-25% markup.
Tender / Contract
YOUR CONTRACT IS FULLY TRANSPARENT
When it comes to signing a contract, you're given full transparency with the total project cost. C2CPRO uses a sophisticated pricing system that cuts out the need for builders to add markups to cover their costs. What you see is what you get.
Joint Security Account
YOU CONTROL WHERE YOUR MONEY GOES
A joint security account holds all the funds for the project, and money is paid directly to all parties – on time. You can see where your money is going, when it's being paid, and to whom. The construction manager no longer has to carry debt and manage cashflow, and so there is no risk of the project stalling or failing completely.
Construction Management
YOU ARE NEVER LEFT IN THE DARK
Even once your project begins, the platform will allow you to be involved in the day-to-day progress of your project, in full collaboration with us. No more feeling lost in the dark as you struggle to get progress reports from overwhelmed builders and trades!
Completion
YOU SAVE TIME AND MONEY
Because all parties are getting paid quickly and reliably through this system, they can often work at reduced costs – while prioritising your project. Everyone wins!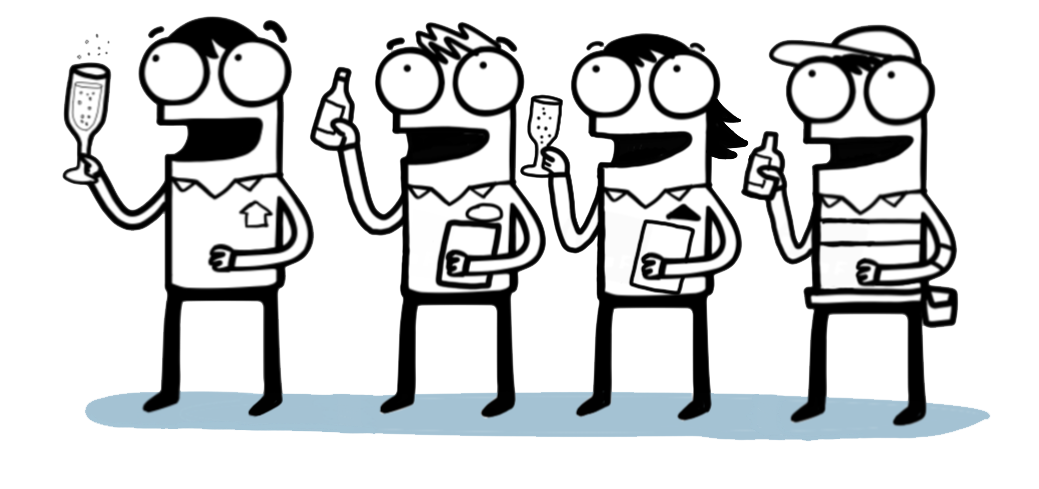 Testimonials
A word or two from just some of our happy clients

My husband and I are more than satisfied with the workmanship of Sunbuilt Construction. They reinstated our fascia, soffit & gutters to their original state . A most co-operative and competent group of tradesman's that you would wish to find. We'd highly recommend them to one & all. AvrilMoffat Beach, QLD , Home Renovation

Marcel & team were awesome. We did major renos, and Marcel ensured everything went smoothly. I changed things on fly and Marcel made them happen. The crew were nicest bunch of blokes. Wouldn't change a thing. House is better than I had hoped. I would highly recommend, in fact wouldnt use anyone else. GaylenePelican Waters, QLD, Home Renovation

I would highly recommend Sunbuilt Constructions. Not only was the quotation lower than other builders but the finished standard was excellent. Marcel and his team handled a difficult project with ease. Great care was taken throughout and the worksite was pristine clean after completion. All details were explained prior to execution. Sunbuilt will have all my future work. JackTwin Waters, QLD, Renovation

I would highly recommend Sunbuilt Constructions to others. The management of the client relationship is exceptional. The quality of the work done is excellent. The ability to 'see' the end result I wanted and add real value with advice about integrating all elements of the project was outstanding. JaneAlexandra Beach Resort, Apartment Renovation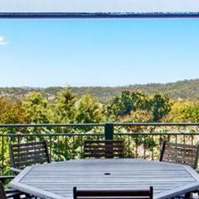 Marcel and his team at Sunbuilt Constructions have just completed a renovation at our home on the Sunshine Coast. We couldn't be happier with the workmanship we received with the quality surpassing all of our expectations. Marcel is honest, professional and sincere and he makes a point of keeping his client well informed as to what is happening throughout the project. The transparent payment and management system that he uses ensures that the client knows exactly how much the project is costing and that they can feel confident that any cost savings sourced by Sunbuilt are passed back to them in full. Sunbuilt will be the only contender for our next building project. Jennifer Wilson and Blair Mangan Jennifer and BlairRosemount, Renovation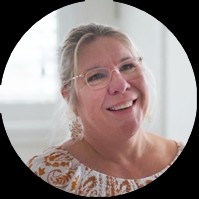 We cannot recommend Marcel and his team highly enough. Our renovation was complex and required thinking outside the square on a few occasions but nothing phased Marcel and he often went out of his way to help with money and time saving solutions. He even made sure the house was liveable before the reno was finished so we could 'camp' there over Christmas when we were kicked out of our holiday rental for 2 weeks. The C2CPRO system was a game changer and even though I had never renovated before, I had the confidence to make informed decisions about our budget and knew exactly where our money was going - with the assurance that there were no hidden mark-ups in the bills we paid. LeonaPelican Waters, QLD, Full Home Renovation

Sunbuilt Constructions have assisted me with two renovations to date over three years. The latter quite a significant one which included a complete internal and external makeover, large workshop, bathroom, kitchen, games room, garage, pool and outdoor entertainment area with flyover roof. I highly recommend the skills and ideas that this company brings to the table. The expertise is second to none whilst remaining consistent to bring your own ideas to fruition. I tabled my budgets through the renovation and in Sunbuilt worked with me to progress through stages of the build. I have more to do to complete my home and already in discussions with Sunbuilt to finalise the build to the high standards I have become accustomed to. LukeSunshine Coast, Renovation

We had an old asbestos veranda that was about to fall down, Sunbuilt Constructions helped to secure it before we even choose them for the demolition and rebuild. This helpfulness and practical attention to our needs remained throughout the process. They turned up in time, accepted our changes and helped with good ideas for the specific needs we had. Very professional, reasonable cost, tidy even our neighbours were happy. Would recommend these guys anytime. Tina and Lise Nambour, Deck

Worked with Sunbuilt Constructions as a subcontractor, I can honestly say that the amount of time and the attention to detail that the builder put in was the highest quality. Additionally, the builder was consistently looking to save the clients money and achieve exactly what they wanted in regards to change. Overall I would highly recommend Sunbuilt Constructions. ZacCaloundra, Subcontractor