A Transformation Renovation Before and After Photos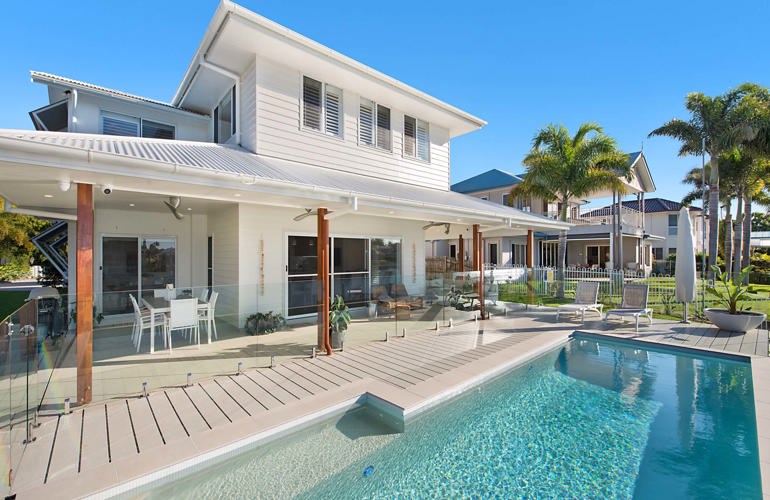 Our client had bought this old beauty premarket and even though it was extremely dated, could see the potential in this fantastic location on the canal in Pelican Waters, on the Sunshine Coast in Queensland.
The client used the C2CPRO building model with Sunbuilt Constructions before any plans were finalised. This allowed them to make decisions that would not blow out their budget.
For example, it was decided to keep the stairwell as is and just paint the risers and replace the balustrade. This saved them about $8K in building a new staircase and looks quite grand now.
The trial budget allowed them to make many design decisions with actual cost outcomes. Another decision was to get the maroon aluminum windows professionally painted which saved around $40k in new windows and installation - now that's a saving.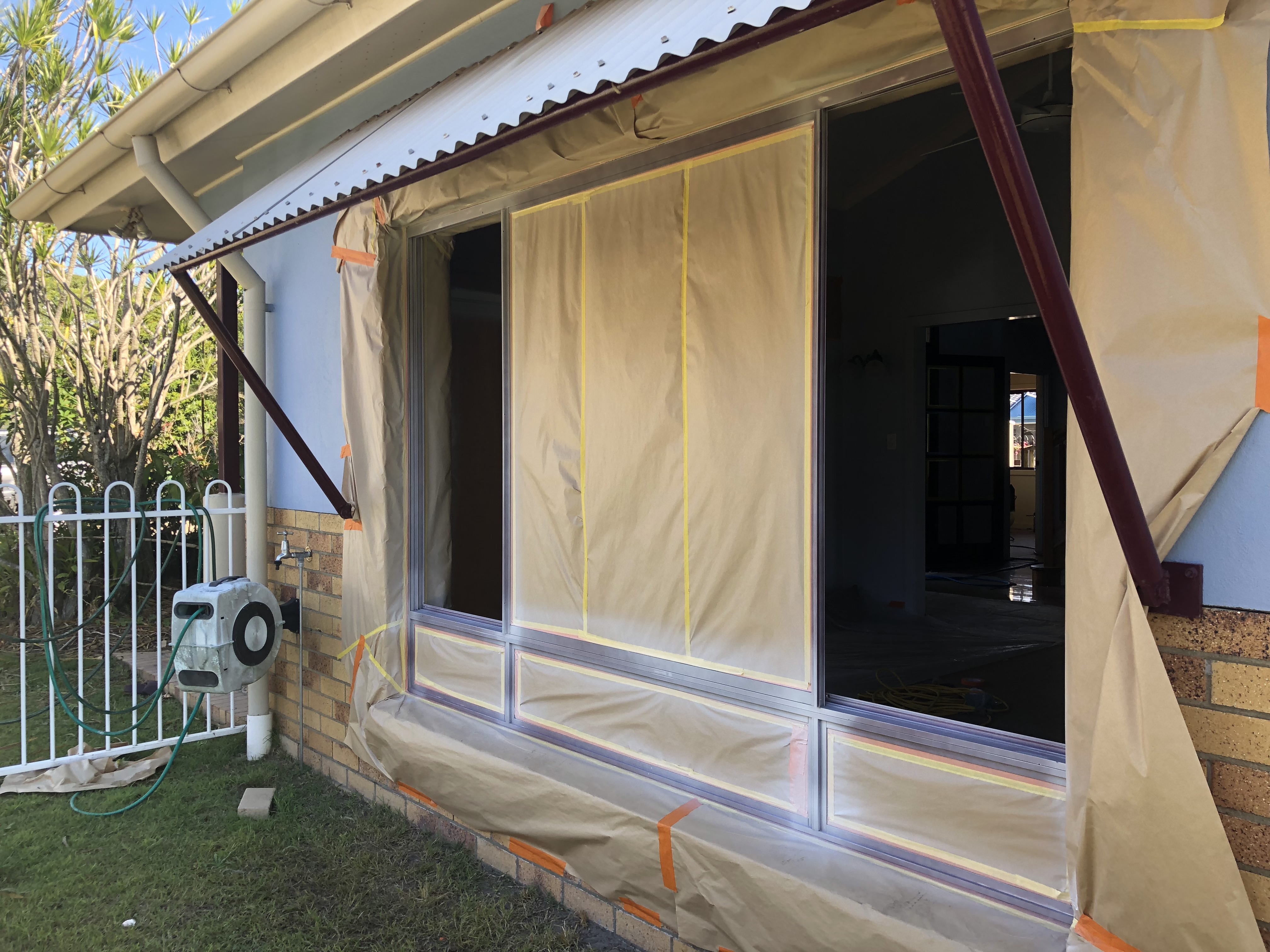 Take a look at some before and after comparisons of the transformation.
Waterside Façade - the hexagon shape was squared off and a master bedroom added on second floor, a huge wrap-around patio has created a large outdoor living space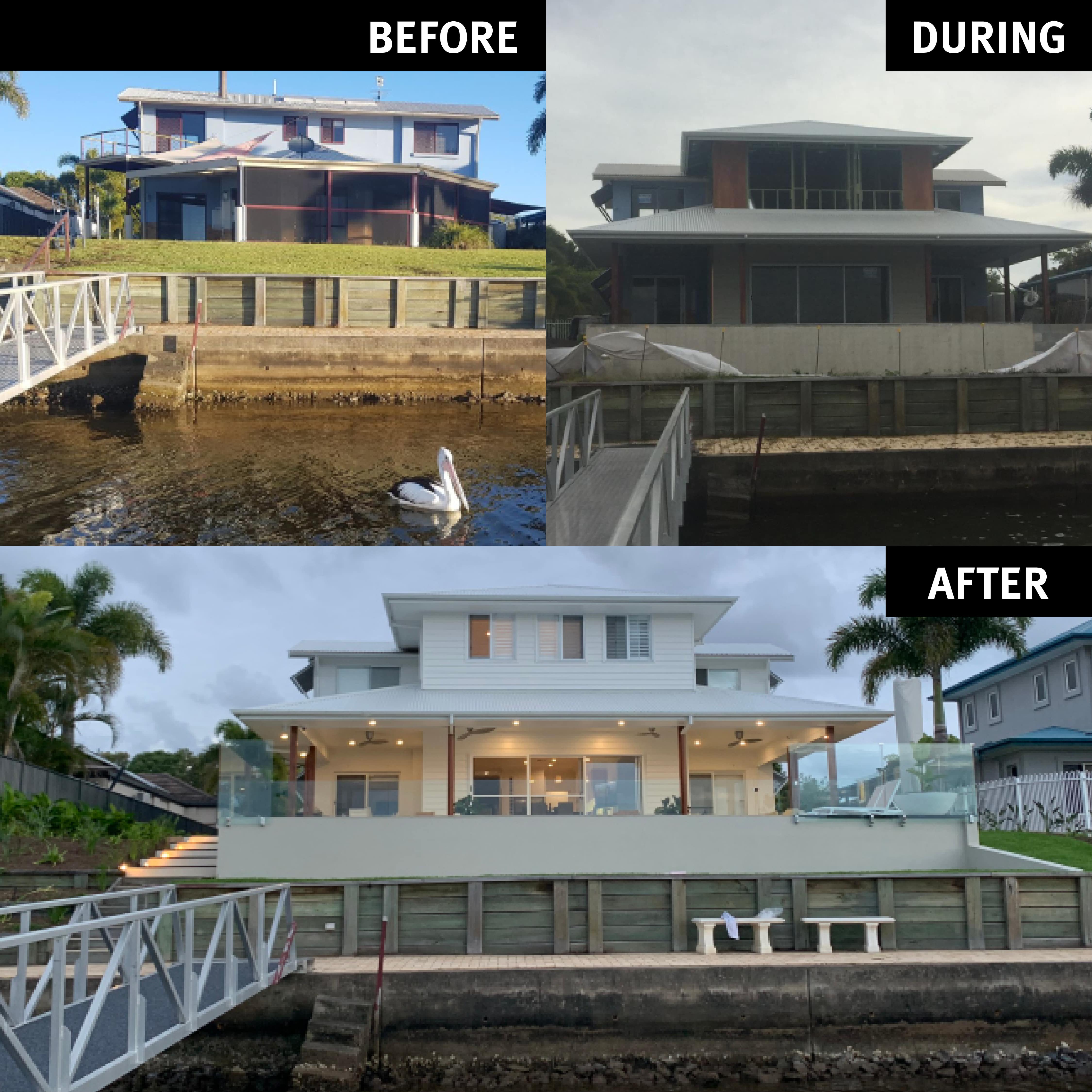 Driveway and new carport added three extra car spaces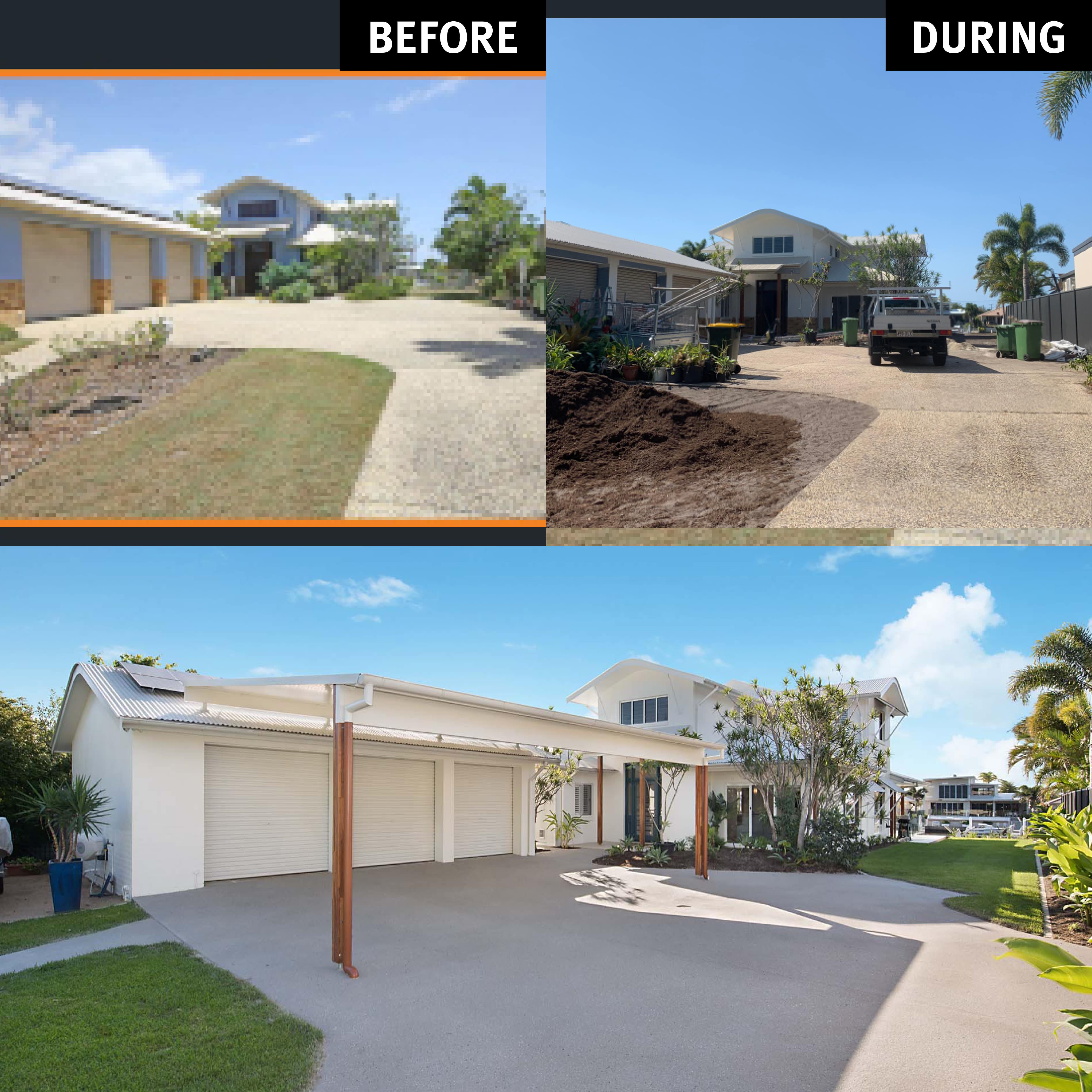 Pool and patio replaces the bare lawn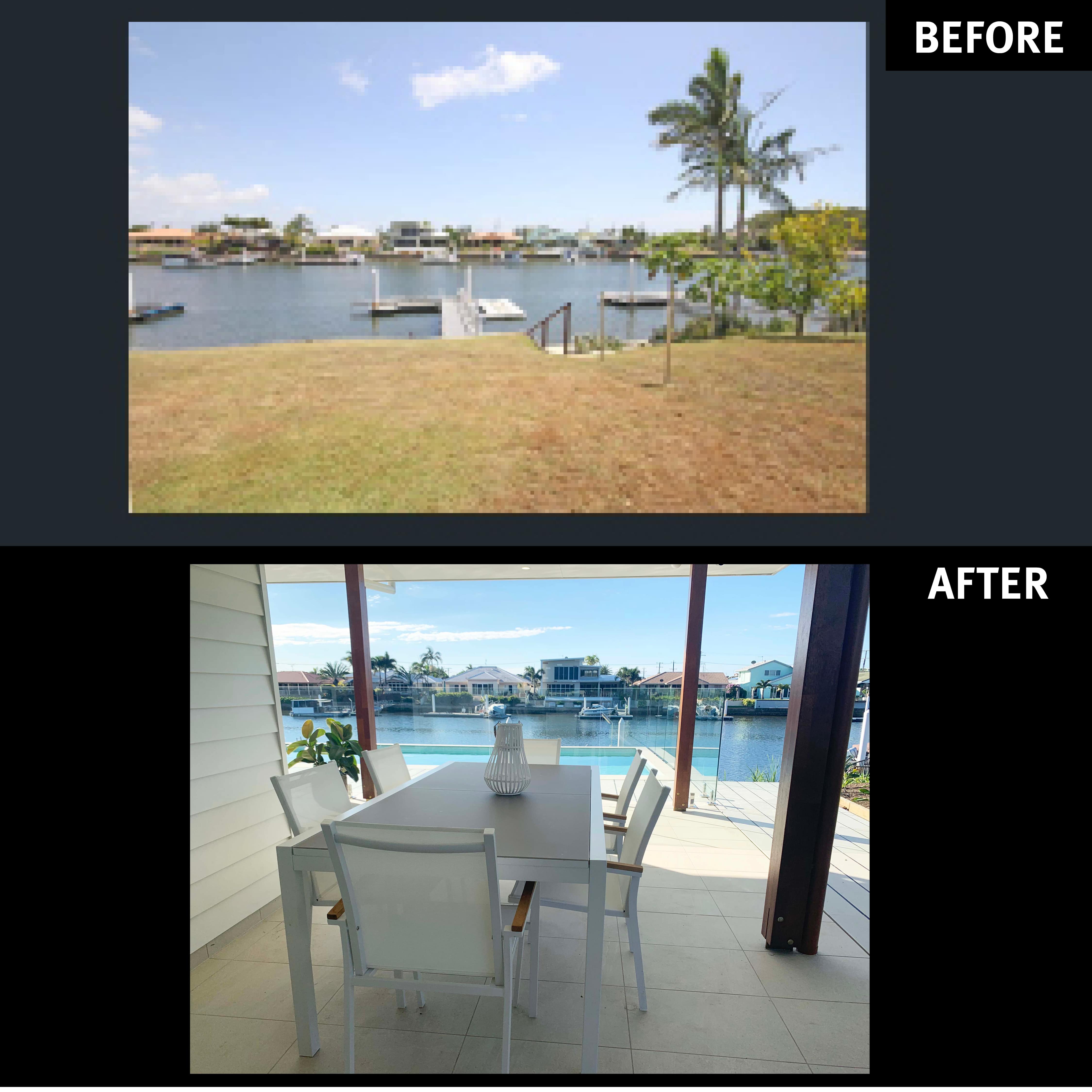 Main Bathroom - the plumbing was easily reconfigured to be able to add a bath as this bathroom was upstairs and not on a slab.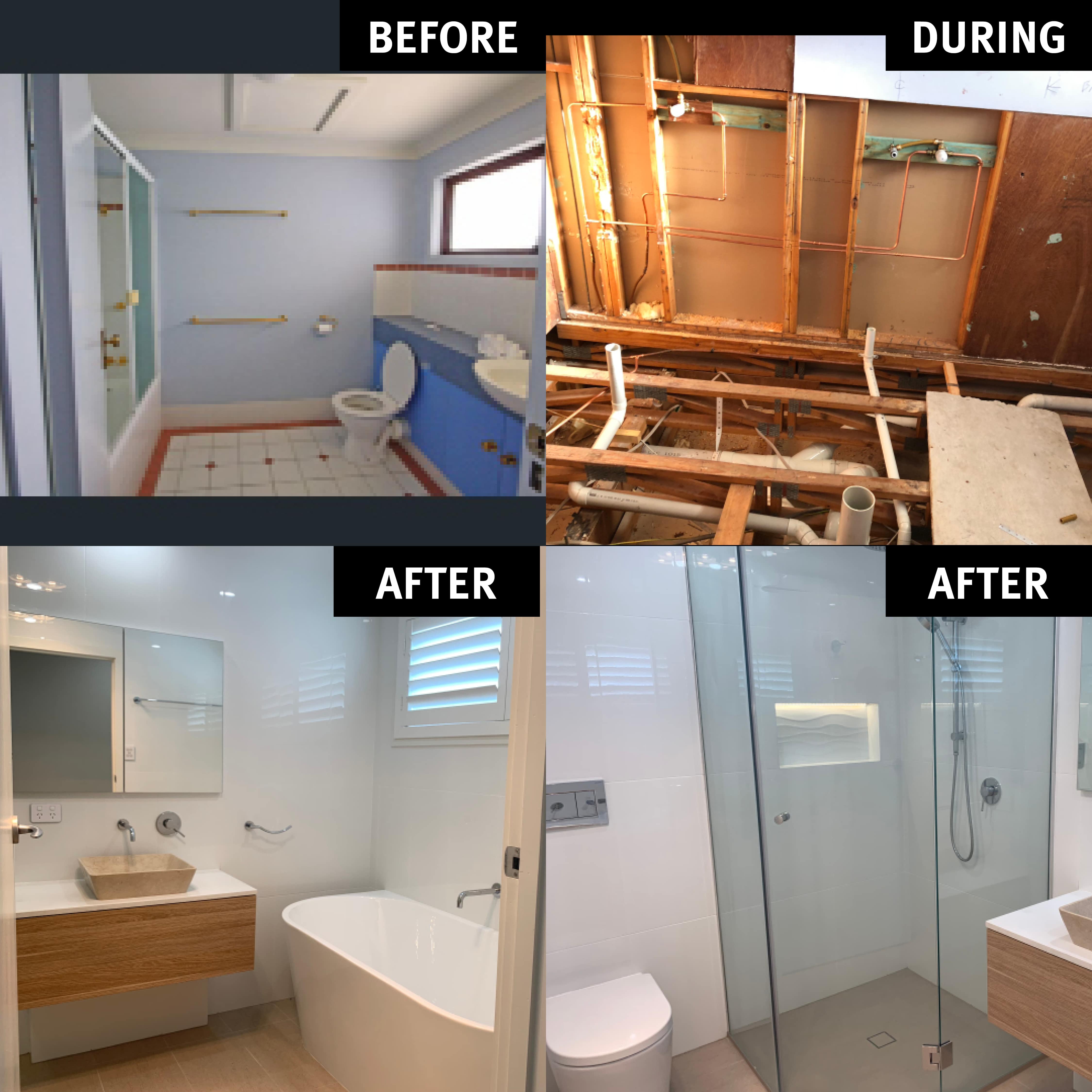 Upper Living - the chimney flu and sliding door (it went out to a rotting old landing) was removed, windows painted, floor sanded and shutters make this either a large 3rd bedroom or living room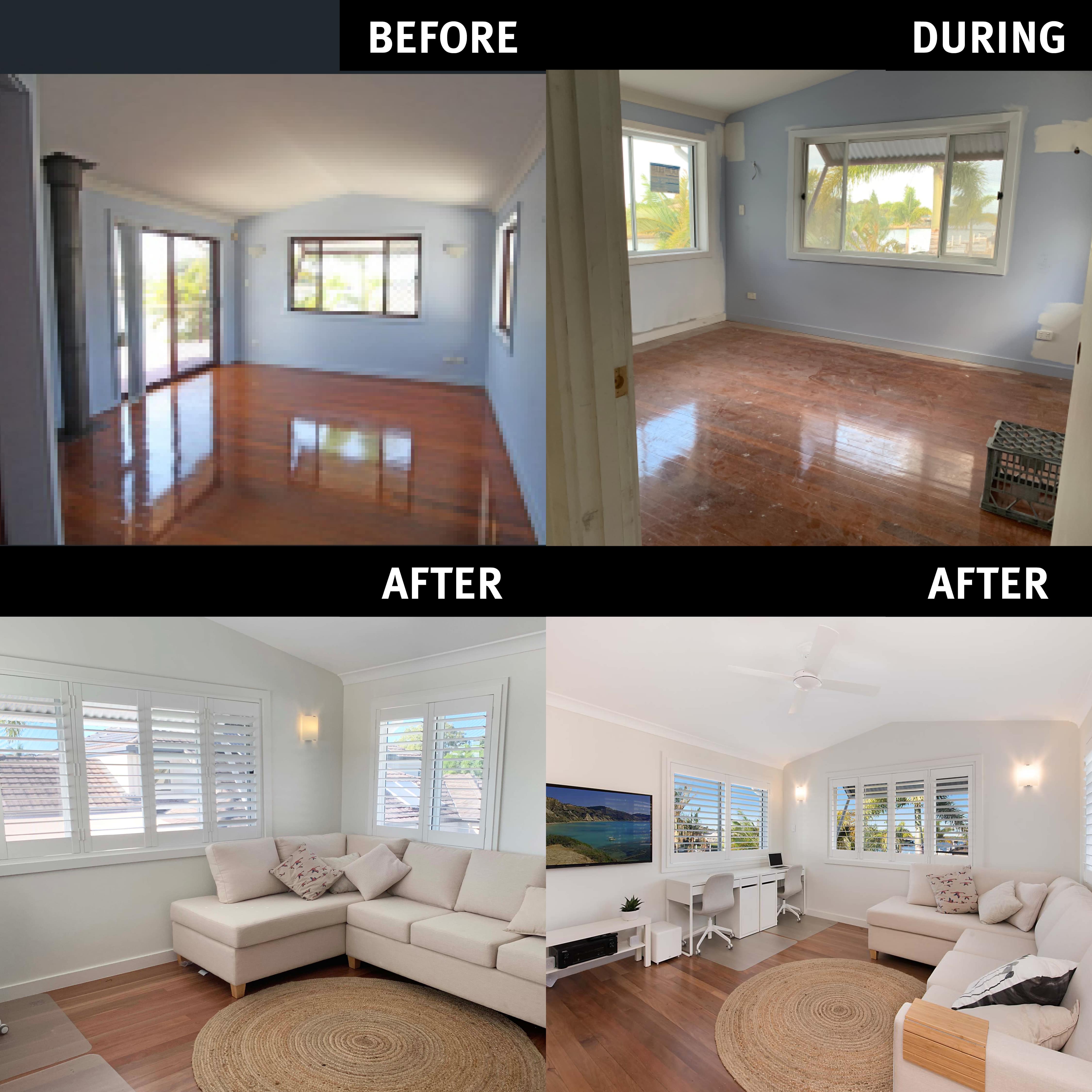 5th bedroom or study - This room had an external door in it, so that was walled off to create a 'mud room' and a small 5th bedroom or study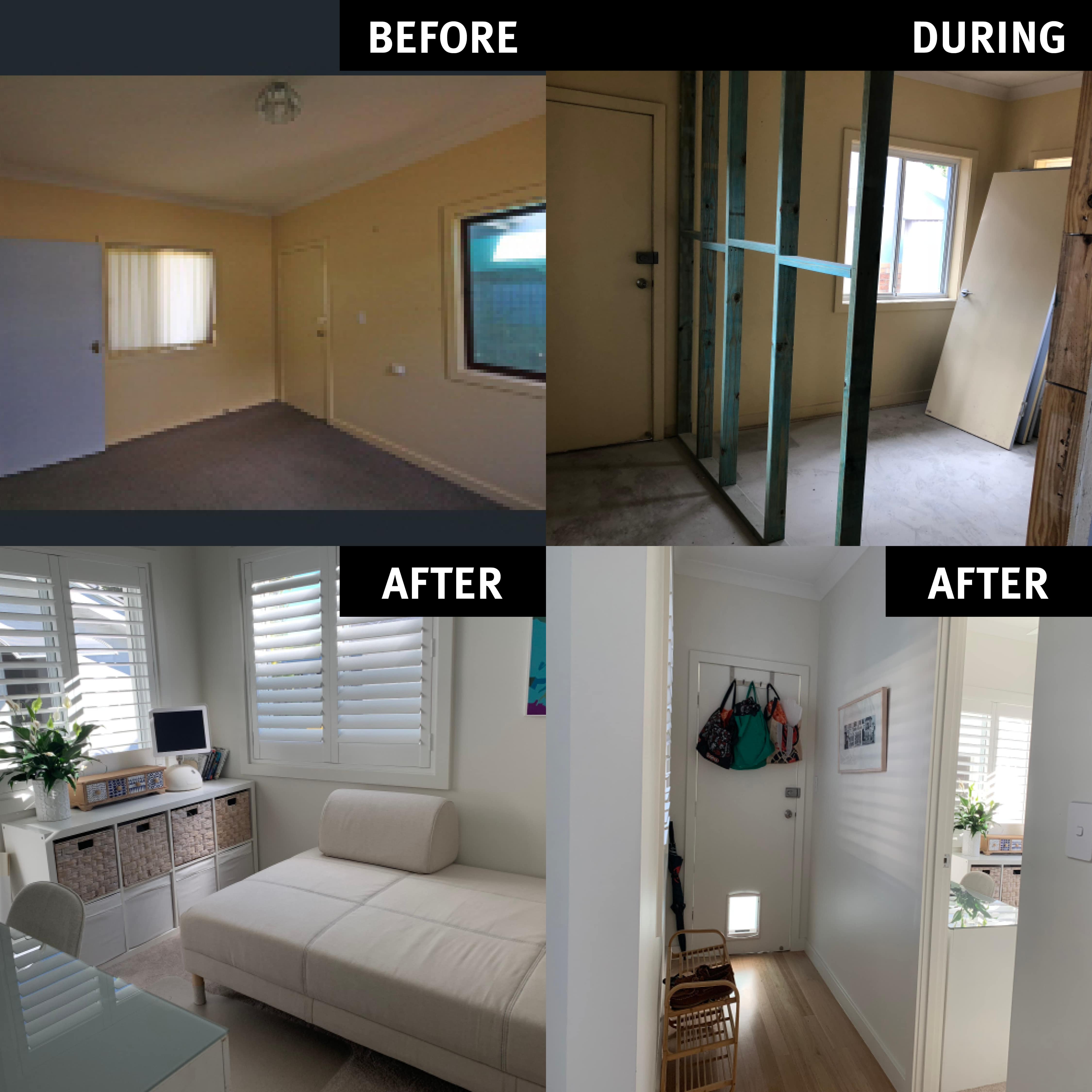 Master walk in robe - this was a small upstairs bedroom which was turned into a massive walk in dressing room which leads into the extended master and ensuite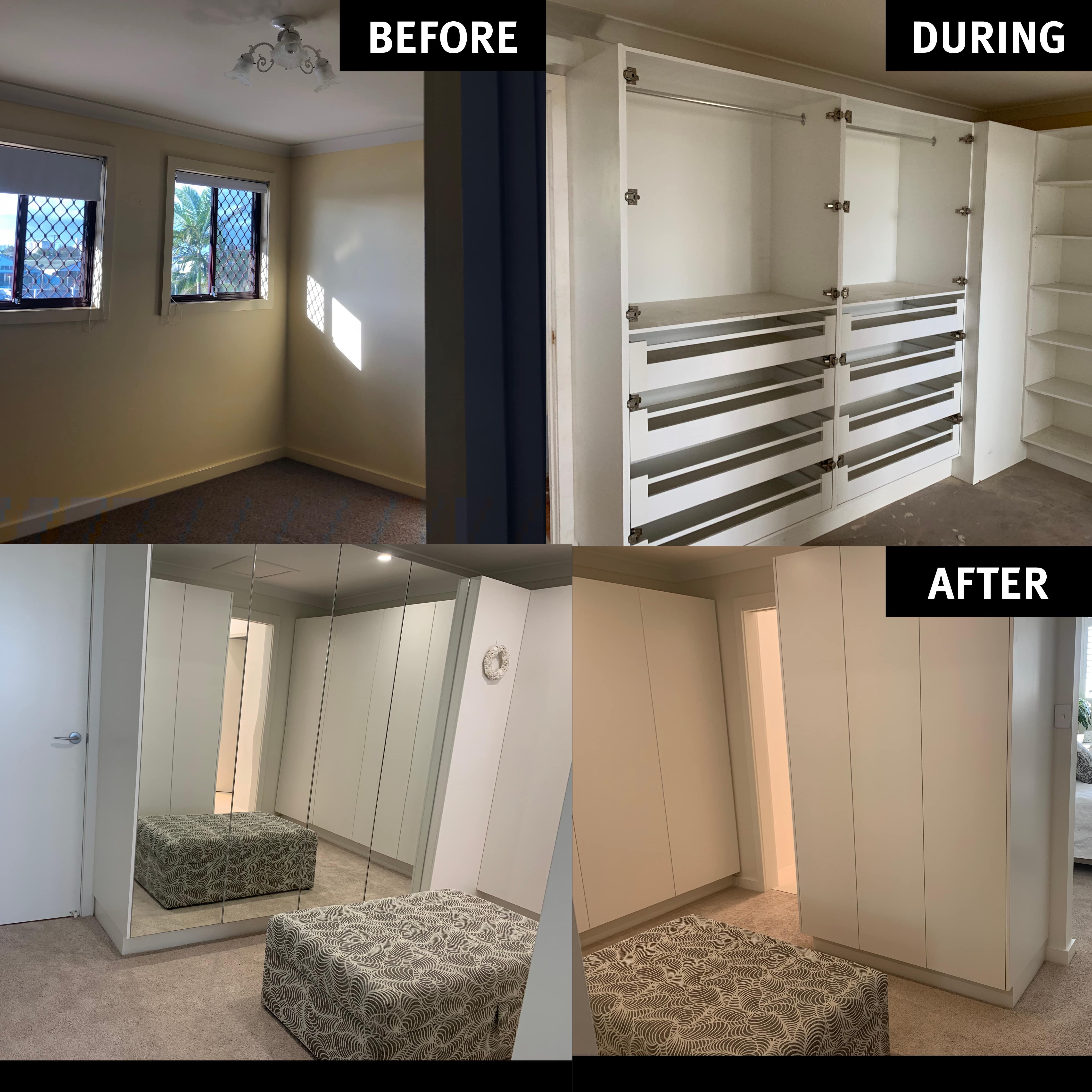 Family room off kitchen. The sliding doors were moved to enclose the open living area and walled off to create this open family space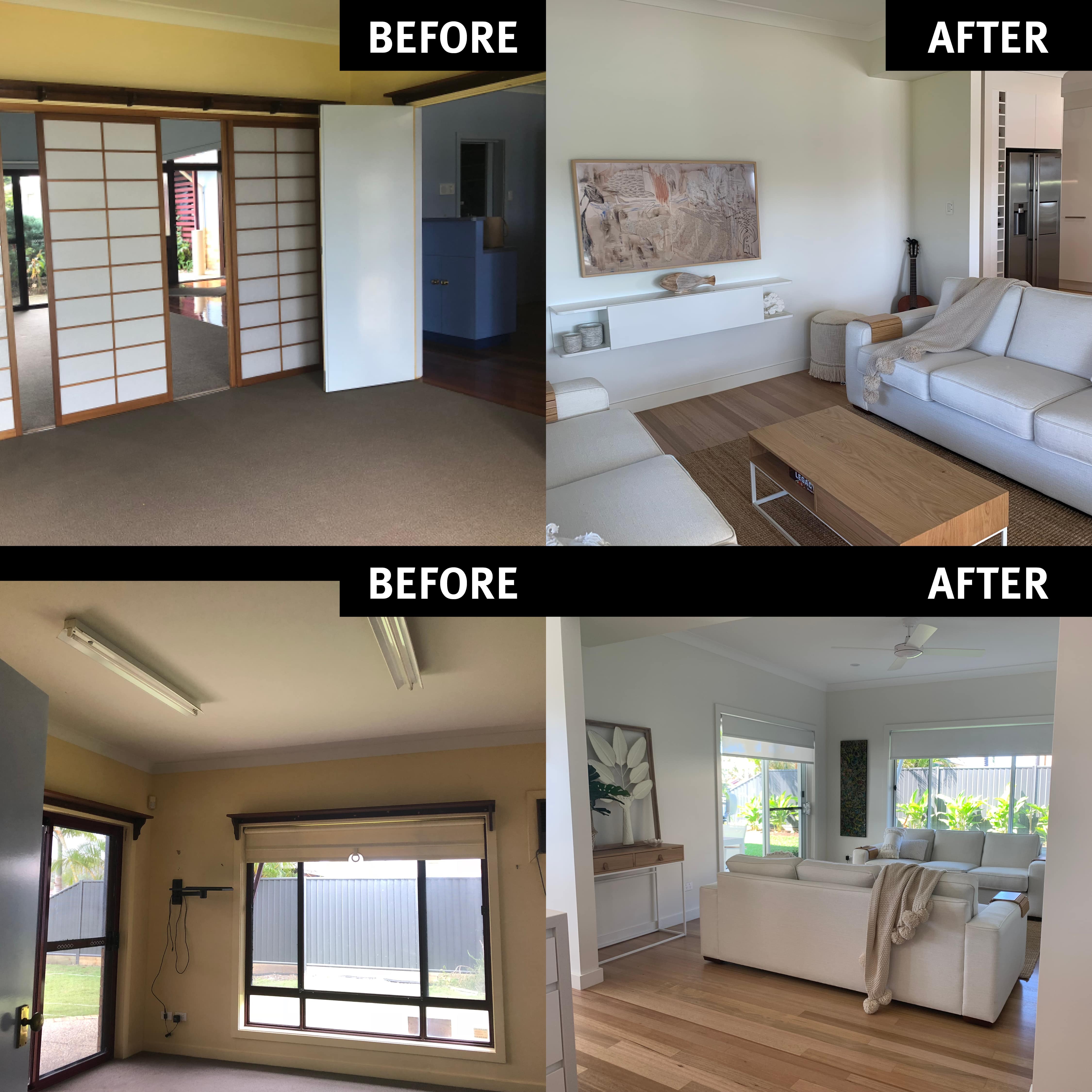 Dining room - the fireplace was removed to square off the space and create a reading nook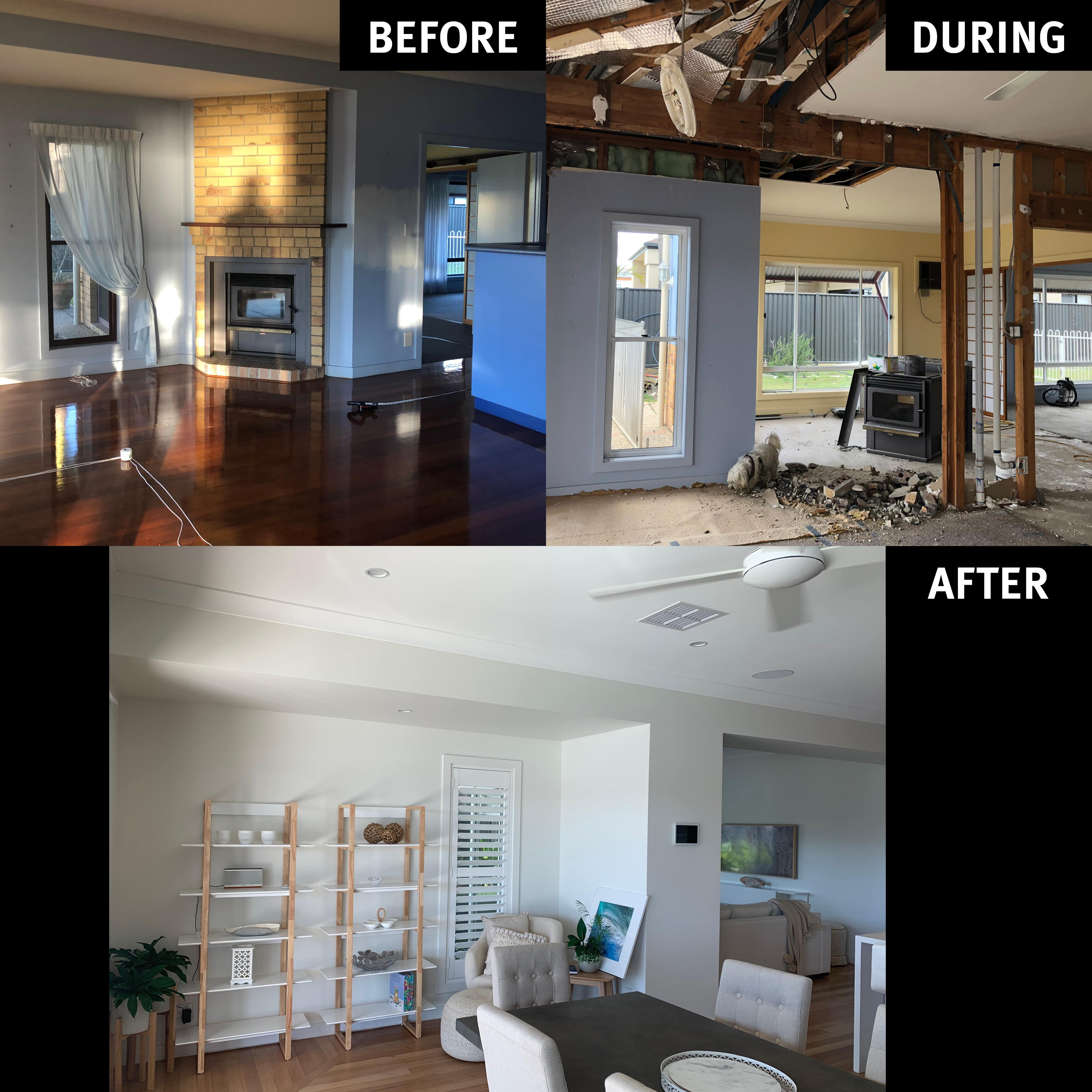 Dining room with sliding doors out to patio. This previously dark and oddly shaped room which was screened off is now a bright and open dining space with water on water views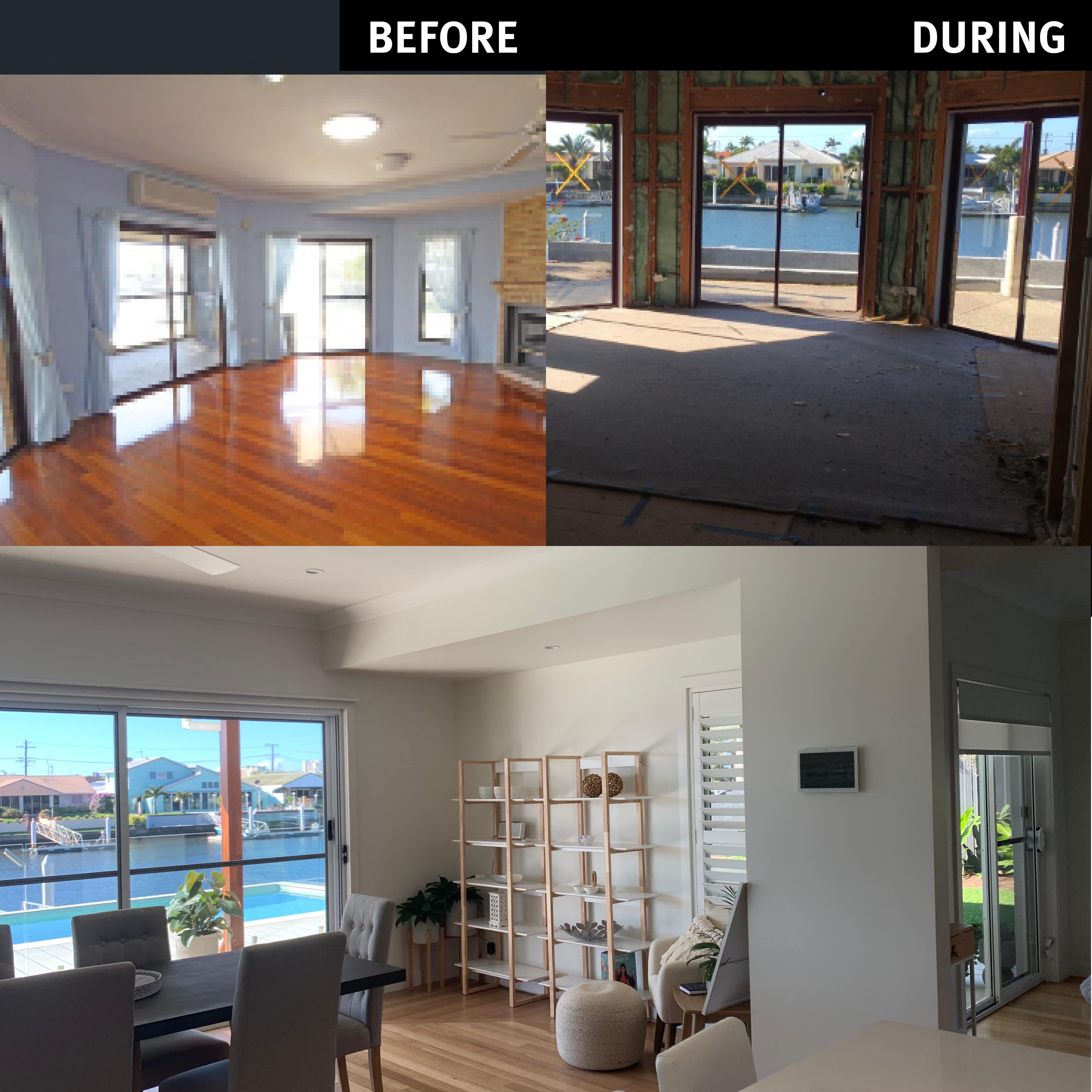 Kitchen - kept the same footprint but opened up (this was to keep the plumbing where it was and preserve the Tasmanian Oak hardwood floors). The pantry was also kept the same to keep costs down.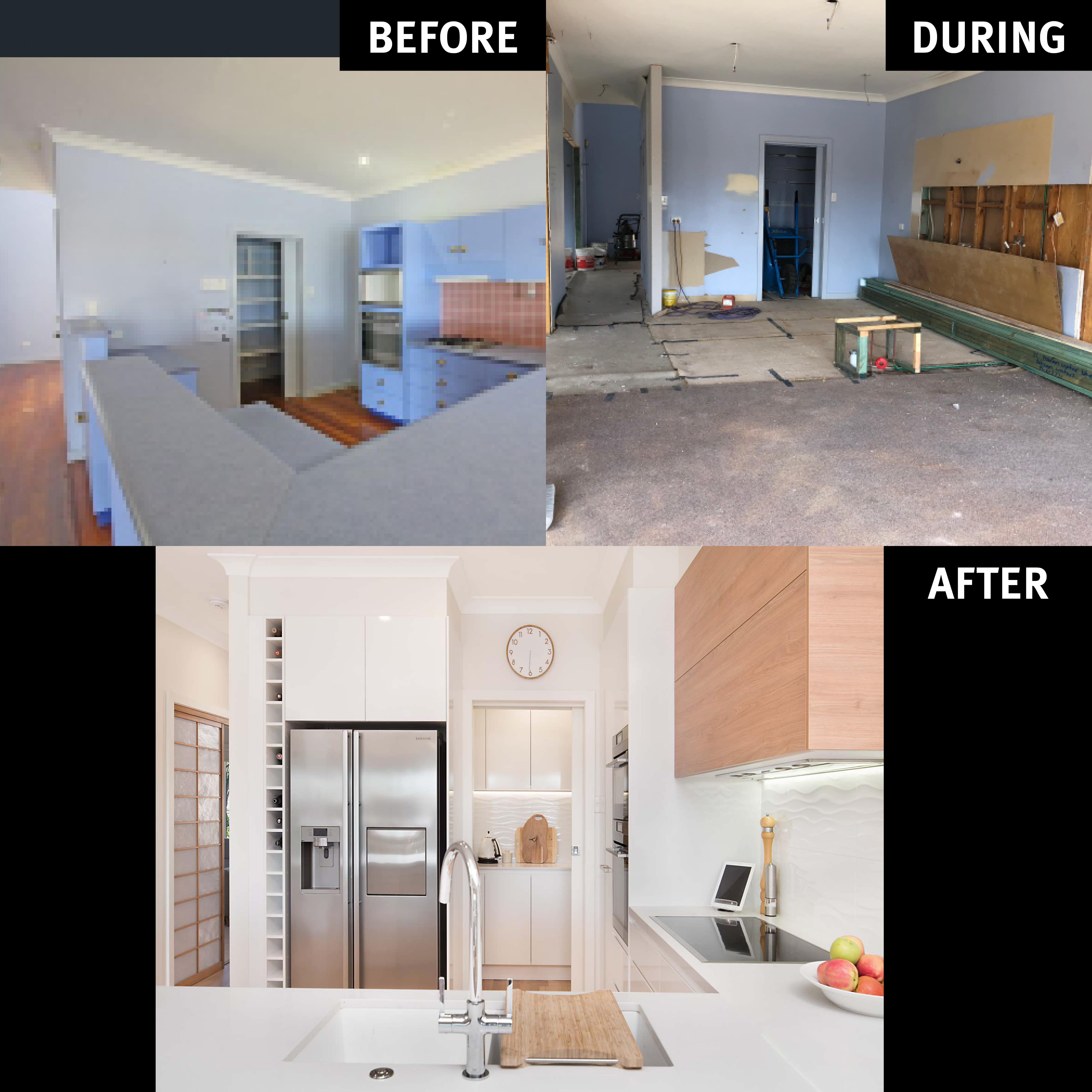 Kitchen - the old carcass was removed and new joinery installed. Who would have thought those floors would come up so nicely?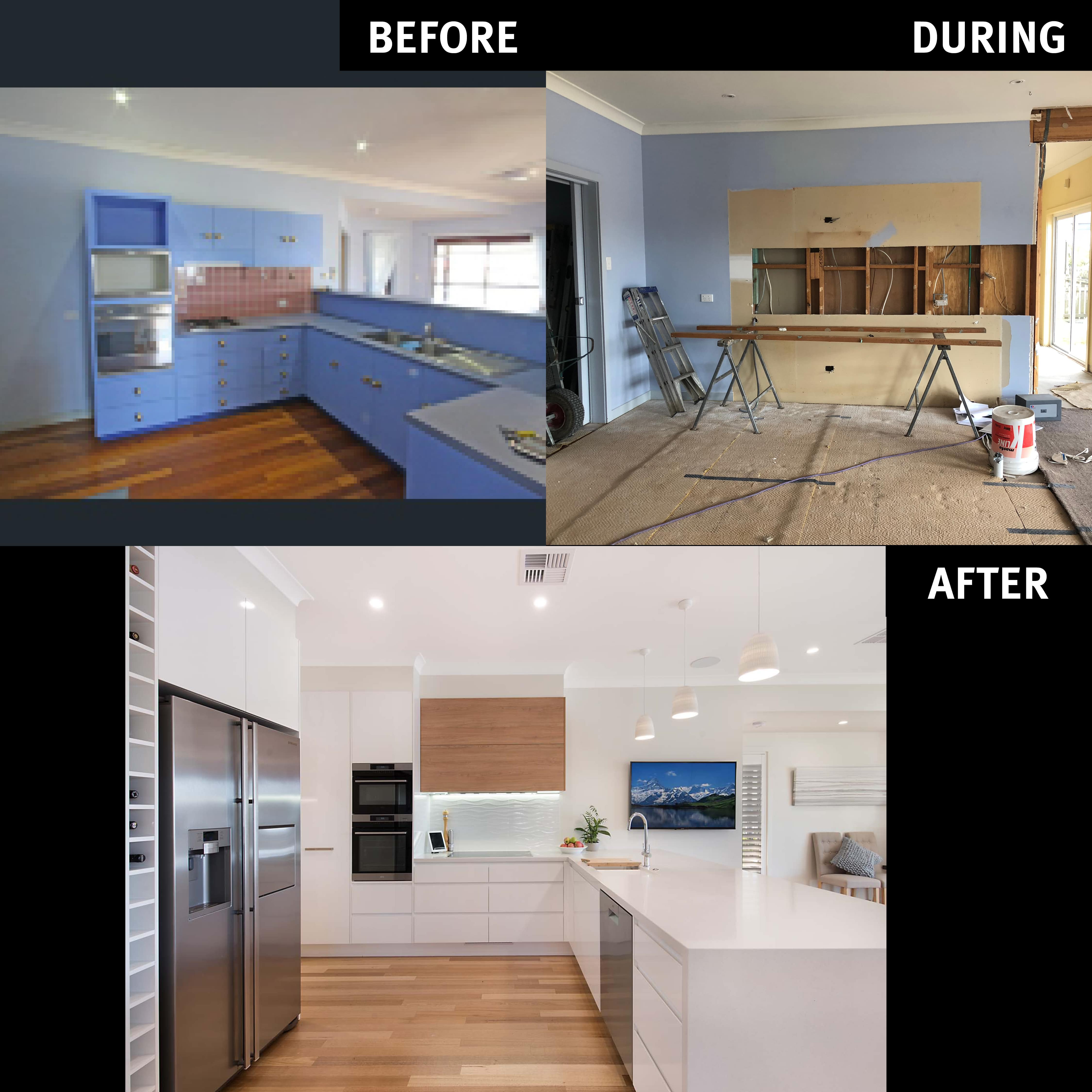 The main living area was originally open to the foyer, this was enclose using the existing Japan style sliding doors which were the inspiration of the 'Japani' (Japan / Scandi / Beachy) style theme.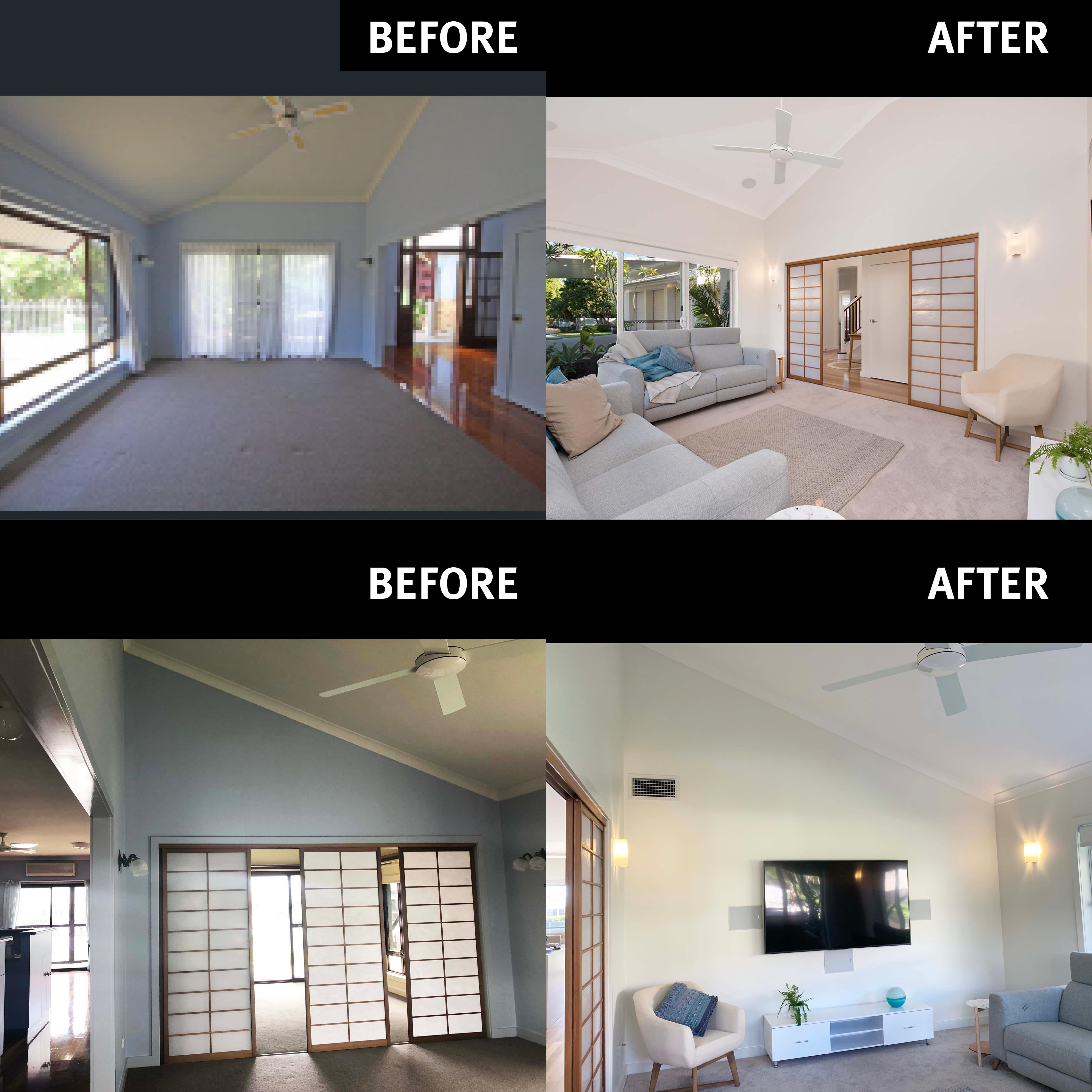 Guest suite or second master. The original master was turned into a beautiful guest suite and has future proofed the house if the residents ever get too old to get up the stairs to the new master.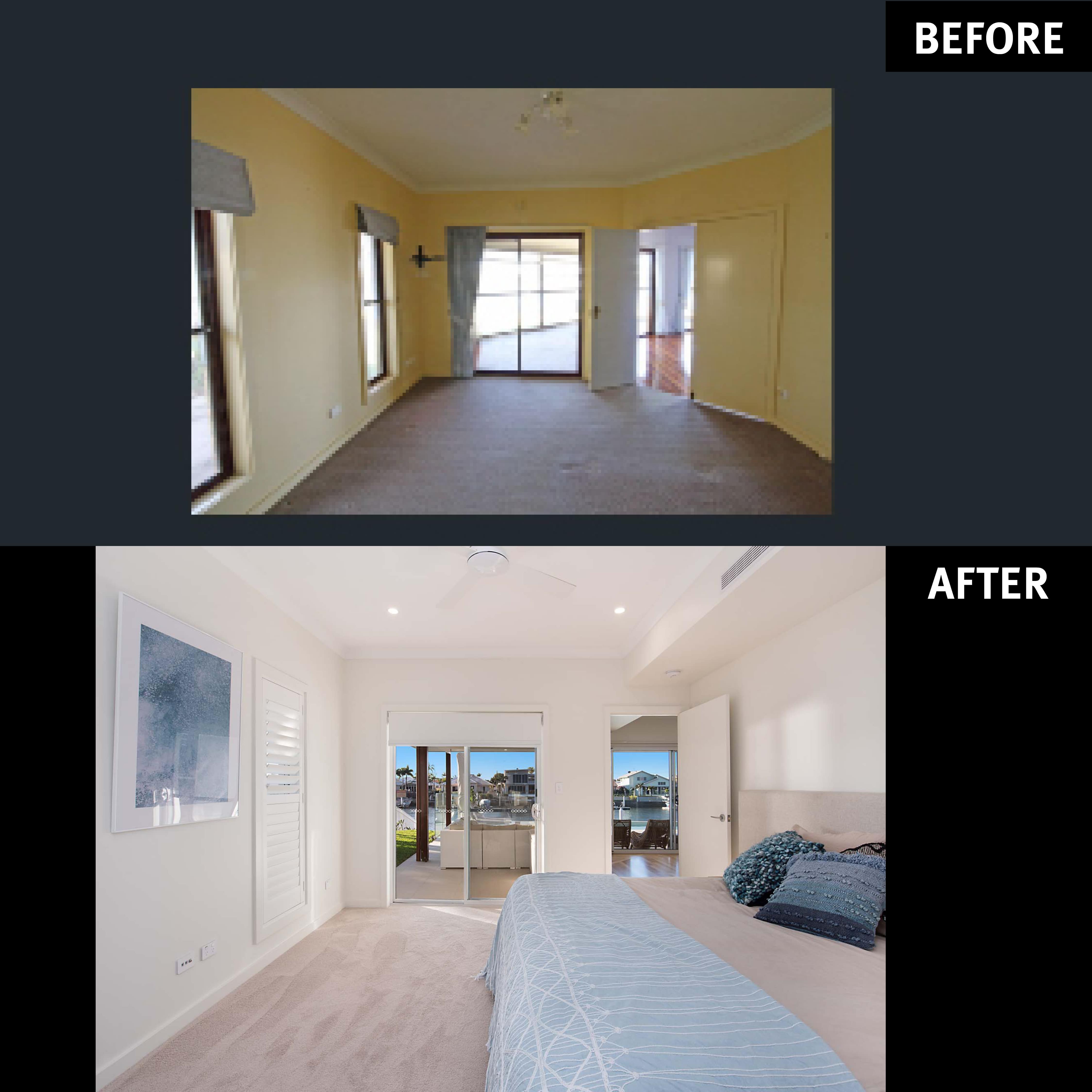 Guest Ensuite. This was the original master ensuite which had a door that joined into the laundry. This was walled up with a laundry chute and makes a lovely and accessible guest ensuite and walk in robe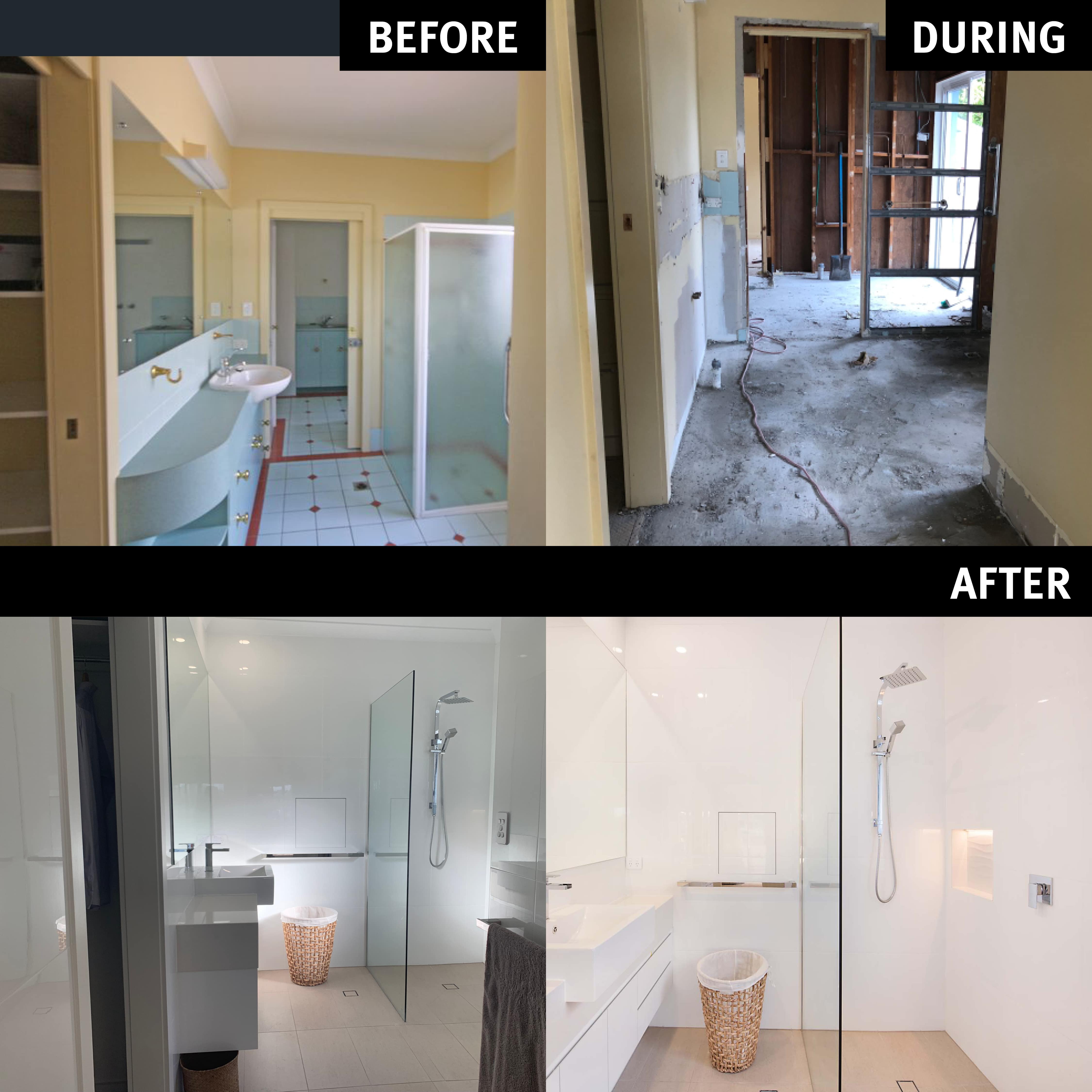 Upstairs 4th bedroom - this was a straight cosmetic reno, just some paint, carpet and shutters transformed this room entirely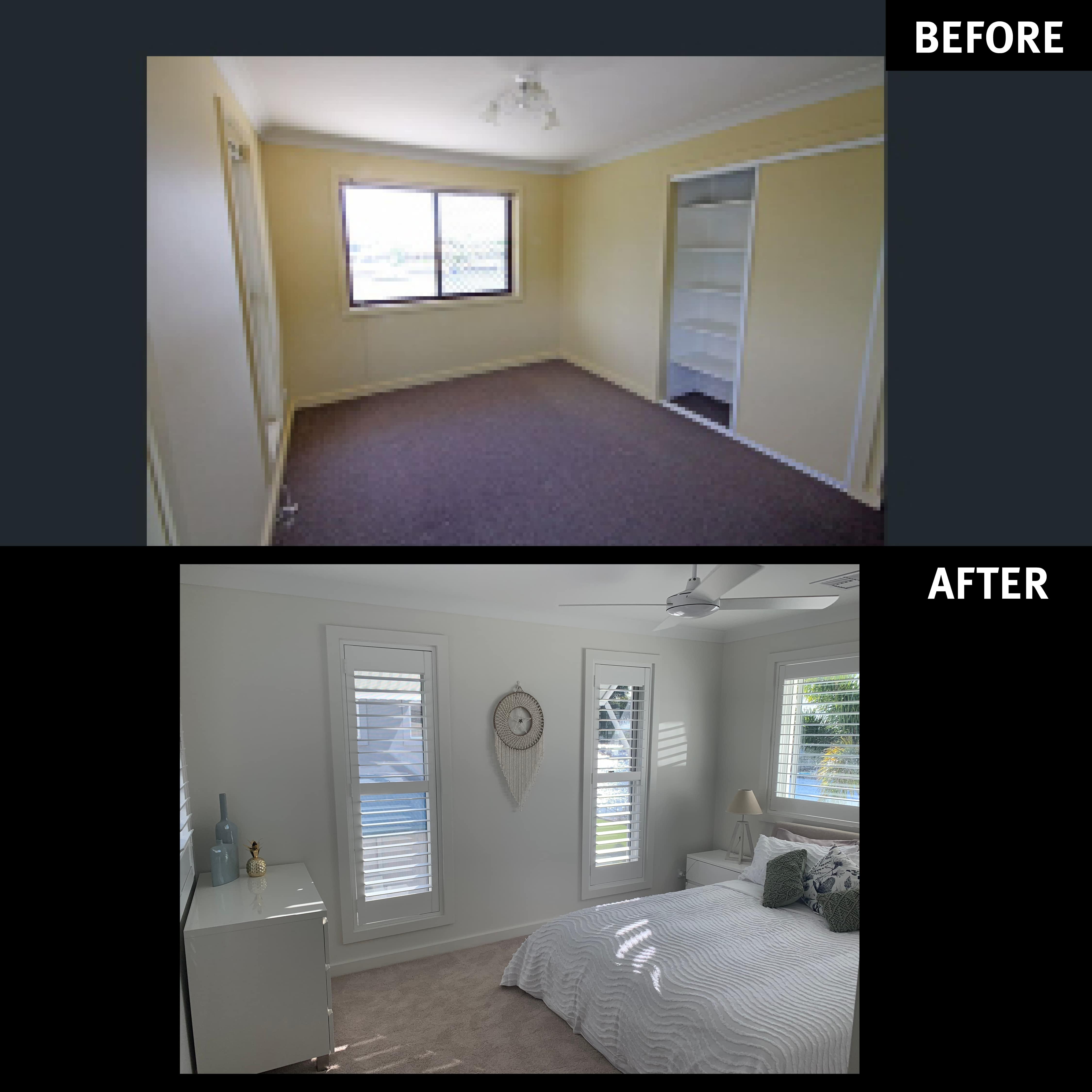 Would you like to experience a transformation like this while knowing exactly what you will be spending? Contact us today.
---